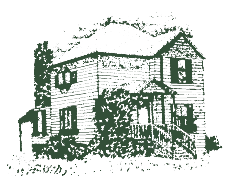 Welcome to
Johansen & Associates Real Estate
Our office is here in one of the most beautiful areas of Montana. We are located at the confluence where the Stillwater River and the Yellowstone rivers meet. Columbus is a full service community and the county seat of Stillwater County consisting of 1,793 square miles and elevation at 3,600 feet. Discover the wonders of South Central Montana where mule and whitetail deer, eagles, elk, turkey, pheasant, geese, ducks, moose, bear, cougars, and bobcats surround the area for your viewing pleasure. The gorgeous sunsets and sunrises in Montana are what make Montana Big Sky Country!
Johansen & Associates opened the office in 1996. Our combined real estate experience of over 56 years gives us the experience, knowledge, expertise and integrity to deal with both buyers, sellers and investors. Being from different states in the real estate business also gives us diversified knowledge and honesty you look for when choosing a realtor or broker. Our office belongs to The National Association, Billings Association and Montana Association of Realtors. The Multiple Listing Service of Billings can be accessed off of our website under M.L.S. Listings. Here you can look at all the realtors listings from all real estate companies and we can show you any property listed by any realtor in Montana! One stop shopping!
We specialize in all types of property: land, riverfront, residential, commercial, farm & ranch and recreational & leasing.
Our sellers receive local and national advertising, multiple listing service and the most important – knowledge about the market which will make you our best client because you will be an informed one in today's market.
Our buyers will be helped through the process of selection of the perfect property. With our patient guidance, important information and efficiency we will take you every step of the way through the real estate process. Place one call to Johansen & Associates Real Estate Inc. to locate all properties available through all realtors for the Montana lifestyle you have been dreaming about and wanting.
Johansen & Associates has earned an excellent reputation for strong work ethics, business diversification and genuine care for people. This gives our broker and associates the expertise and integrity you are looking for to fulfill your real estate goals whether buying or selling. We would love to talk to you and help you obtain your great Montana property! Hope to hear from you!